First off, I'd like to raise a glass and wish Mr T a happy birthday.



PLEASE NOTE

: Whilst I endeavour to keep Media Monday family friendly some of the newspapers featured do have links to articles of a more adult nature. TT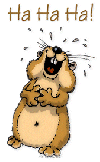 Having managed to empty an entire barrel of beer onto the floor and knocked glasses and bottles from a shelf a drunken squirrel caused mass damage to a Worcestshire pub.
Arrested ....

A commuter was 'marched away' by a community support officer for 'Illegally abstracting' 0.052p worth of electricity after he recharged his mobile phone in a London Overground train.

A Grimsby Town football supporter has gone on trial after allegedly hitting a steward with an inflatable shark as he celebrated his team's 3-1 victory.