My nana always used to say that today's newspapers were tomorrow's fish and chip wrappers. Ah, those were the days when our supper came wrapped in last nights Evening Chronicle rather than those awful cardboard/polystyrene boxes. I swear the ink only added to the taste.
Anyway, I digress.
This came to mind this weekend when Mr T shared this 1899 article with me.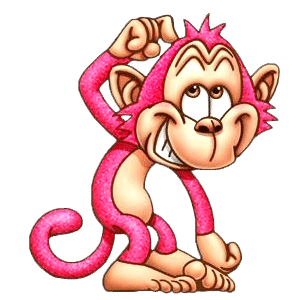 One in a series of bizarre episodes culled from 19th century newspapers by author Jeremy Clay,
The Drunken Monkey Who Smashed Up A Bar
*
reports on
what happened when a
Coney Island jackanape had a cocktail (or two) too many.
According to the Manchester Evening News, September 1899, it is said that having been refused anything further to drink the monkey forgot his manners and
started to throw around glasses and bottles, knocking one patron senseless with a bottle of whisky before knocking out the front teeth of the proprietor with a bottle of Vermouth until the police were called and order restored.
* The links to other articles in the Victorian Strangeness series can be found here.