I'd never really thought about it before but having shared the new look me on FaceBook (yes, I took the plunge and had myself a haircut. It's amazing what finding out you have a brain tumour can do, next it will be a tattoo .... only joking should my mother-in-law be reading this) I received several comments along the lines that at last it was nice to be able to put a face to the name
(just like on Pen and Paper I've never used a current photograph) and
so for those of you wishing to do the same I give you ...
Yesterday I saw the neurosurgeon. Not expecting an appointment with him we naturally presumed the worst only to find out he just wanted to confirm what we had discussed at my last appointment in July (IE that it is benign, unpredictable but generally slow growing and will be monitored with regular MRI scans) and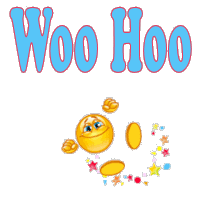 to let us know Carrot was behaving itself and hadn't grown.
And on the book front ...
I was delighted to receive an email from
João Cerqueira to let me know his book The Tragedy of Fidel Castro (see my review here) had won the Global Ebook Awards 2014 - Fantasy Historical Setting. Well done
João.