Whilst I normally bring you a mixed variety of news items from around the UK given that there are so many world wide articles regarding technological 'advances' in last weeks news I thought I'd share some of my favourite with you.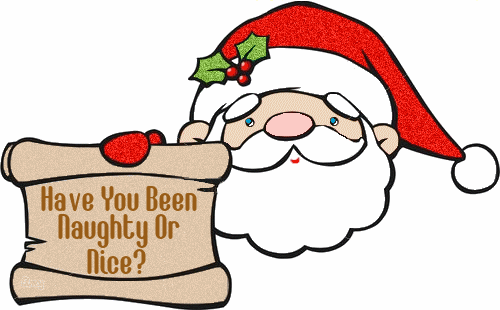 Using a polygraph
(lie detector test)
this inquisitive Santa won't take you word for it
, he'll test to see if you have been naughty or nice this year.
FULL ARTICLE
From the inventors of the 3D printer comes Foodini – a prototype machine designed to revolutionise home cooking by allowing you to 'print' out meals. FULL ARTICLE
The iPotty - a gadget that combines a child's potty with an iPad holder - designed to encourage youngsters to go to the toilet - hasn't gone down well with parents
and campaigners for

The Campaign for a Commercial-Free Childhood who, describing it as 'oppressive and destructive to young children' have awarded it the 'Worst Toy Of The Year'. IMAGE & FULL ARTICLE
iBanana: The most impractical iPhone case in the world? IMAGE AND FULL ARTICLE
It is hoped the Smarty Ring which uses Bluetooth to update users on their texts, calls and social network notifications could prevent you from looking at your phone so much. FULL ARTICLE
Put on a curfew, his whereabouts monitored by a taggging device, a man set off the electronic tag after going into the loft to collect Christmas decorations. FULL ARTICLE
Ramblers in Devon may have received a surprise this week when a life-size replica of the Tardis from hit TV show Doctor Who took to the skies. Unfortunately though the iconic police box was sent crashing to the ground damaging it beyond repai
r.
FULL ARTICLE
Copyright: Tracy Terry @ Pen and Paper. All original content on
http://pettywitter.blogspot.co.uk/
is created by the website owner, including but not limited to text, design, code, images, photographs and videos are considered to be the Intellectual Property of the website owner, whether copyrighted or not, and are protected by DMCA Protection Services using the Digital Millennium Copyright Act Title 17 Chapter 512 (c)(3). Reproduction or re-publication of this content is prohibited without permission.
In addition I would also urge that if you are reading this on any other page you contact the original blog owner/reviewer.