Thanks to this win courtesy of Nikki (see her review by clicking HERE) and the folk at Quirk Publishing I had the joy of reading ........
MISS PEREGRINE'S HOME FOR PECULIAR CHILDREN
by RANSOM RIGGS.
A mysterious island.
An abandoned orphanage.
A strange collection of very peculiar photographs.
It all waits to be discovered.
As our story opens, a horrific family tragedy sets sixteen-year-old Jacob journeying to a remote island off the coast of Wales, where he discovers the crumbling ruins of
Miss Peregrine's Home For Peculiar Children. As Jacob explores its abandoned bedrooms and hallways, it becomes clear that Miss Peregrine's children were more than just peculiar. they may have been dangerous. they may have been quarantined on a deserted island for good reason. And somehow - impossible
though it may seem - they may still be alive.
....... Outer back cover.
FIRST SENTENCE (Prologue):

I had just come to accept that my life would be ordinary when extraordinary things began to happen.
MEMORABLE MOMENT (Page 150):

The Muslims drove us out. The Christians burned us as witches. Even the pagans of Wales and Ireland eventually decided that we were all malevolent faeries and shape-shifting ghosts.
MY THOUGHTS:

If you were only to read one book this year I highly recommend that you seriously consider reading this.
Yes, Miss Peregrine's Home For Peculiar Children really is that good.
Combining a wonderfully eerie novel with some old, even eerier photographs this is a truly unique read that is scary enough to send shivers down the spine without being scary enough to warrant sleeping with the light on.
Featuring some remarkable characters this was a real roller coaster of a read.
Atmospheric and spine chilling, I'm still undecided as to quite how much the photographs contributed to this.
A book I could rave about for a long while yet but won't - just go read it and see for yourself.
KEEP IT OR NOT?:

Oh yes, I'll be keeping this one for sure.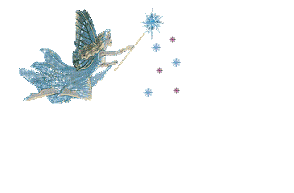 PS. A selection of the photographs used in the book can be found HERE.