Apologies for a shorter than usual Monday Media.
Not the beginning of a bad joke ...... honest.
Shoppers were stunned when a chicken was found wondering round a city centre shopping mall.
Staff called in animal rescuers after the homeless hen was stopped as it tried to pop into a John Lewis store at the mall in Cardiff.
And it has now been found a new home at a farm park, where it has been named Joan Lewis.

- The Mirror (18/01/2012)
From chickens to dogs .......
A pet dog that nearly died after eating rat poison was saved thanks to an emergency blood transfusion from a neighbour's dog.
Mo, a four-year-old Staffordshire bull terrier, became ill after eating the poison and, on being rushed to the vets, her owner, Mrs Perry, was told an immediate blood transfusion was needed. As the nearest bank was 200 miles away Mrs Perry's friend Catherine Butler agreed that her Newfoundland, Molly, would donate a pint of blood to Mo who picked up within minutes and was allowed home two days later.

- The Telegraph (19/01/2012) View full article HERE in This Is Dorset.
A JCB digger seems a bizarre hearse, but it was exactly the send-off one late JCB driver wanted.
Honouring the unnamed 52-year-old man's last request, his coffin was taken by JCB from his home to Woodvale Crematorium in Brighton.

- The Mirror (18/01/2012)
My favourite story of the week

..... The International Forum for the Study of Itch? I couldn't have made it up if I'd tried.
The ankle is the most satisfying place to scratch an itch, scientists have concluded.
In the first study of its kind, volunteers were rubbed with an irritant on their arms, ankles and backs.
Researchers at Liverpool John Moore University scratched each spot and asked how good it felt.
The ankle was itchiest, and scratching felt the best there. The arms were least itchy.
Professor Francis McGlone, a member of the International Forum for the Study of Itch, who led the research said that ankles may have evolved to be more sensitive because they came into contact with insects and germs that could be removed by scratching.

- Richard Gray, the Telegraph (22/01/2012) To read more click HERE for The Sun article, the headline of which is Why scratching your ankle is as good as sex.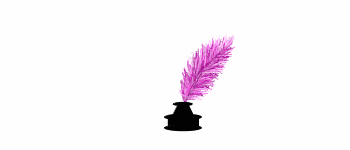 PS As always
wherever
possible I will endeavour to bring you the links to articles I have used in my Media Monday posts but this is not always possible.