THE TRUTH ABOUT MELODY BROWNE
by
LISA JEWELL
.
When she was nine years old, Melody Browne's house burned down, every toy, every photograph, every item of clothing and old Christmas card with it. But not only did the fire destroy all her possessions, it took all her memories too - Melody Browne can remember nothing before her ninth birthday.
Now in her early thirties, Melody lives in a small flat with her seventeen-year-old son. She's made a good life for them both ad she likes t that way.
Until one night something extraordinary happens. Whilst attending a hypnotist show with her first date in years, she faints - and when she comes round she starts to remember. At first her memories mean nothing to her but then, slowly, day by day, she begins to piece together the real story of her childhood. But with every mystery she solves another one materialises, with every question she answers another appears. And Melody begins to wonder if she'll ever know the truth about her past .....
...... From the outer back cover.
FIRST SENTENCE (From the prologue):
Melody Browne opened her eyes and saw the moon, a perfect white circle, like a bullet-hole shot through the sky.
MEMORABLE MOMENT:
"But now we're all paying the price for our mistakes, aren't we?" She said this with an air of great wisdom, as if there were some kind of divine justice at work in all their lives rather than just chaos, madness and tragedy.
A book I really enjoyed, full of convincing characters, many of whom I grew to care about and love. So well written that even the characters who it would have been so easy to despise, I felt great compassion for.
Alternating between Melody's life now and as a child in the late 1970's/early 1980's, this could have been a confusing read but wasn't. Not at all depressing, even during the most bleakest moments, the author manages to convey some humour, this really is one of those novels that can only be described as heartwarming and, it has to be said that as much as I enjoyed the adult Melody's journey, it was the look at the mainly dysfunctional adults through the child Melody's eyes that was especially moving.
A real page turner, I found myself on a real rollercoaster of a ride as just when I was convinced that I knew what was going to happen next, the storyline/character development would go off in a different direction often leaving me pleasantly surprised and oh so pleased that I had been wrong.
A book I'd recommend? Yes, even though the author touches on some pretty emotional subjects she does so in such a compassionate way that it is very moving ad yet quite uplifting all at the same time.
A GALAXY BOOK CLUB PROMOTIONAL WIN
this was the 9th book read for the 100+ Reading Challenge.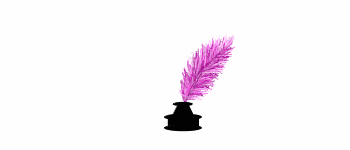 glitter-graphics.com