Book 7 in the 100+ Reading Challenge.
Book 1 in the What's In A Name Reading Challenge - Books with jewellery/gem in the title.
Mauritius, the green and mountainous island in the Indian Ocean, once the home of the ill-fated dodo, by the 1970s still had many unique but seriously endangered species. To rescue some of them from extinction, Gerald Durrell passed uncomfortable nights in the jungle looking for bats and pink pigeons, spending his spare time exploring the enchanted world of coral reefs. By the end of his trip, he had an extraordinary collection of animals to take to his Jersey Sanctuary from where the progeny could, in time, be restored to Mauritius.
...... From the outer back cover.
OPENING SENTENCE:
When you are venturing into a new area of the world for the first time - especially if you are an animal collector - that you do two things.
MEMORABLE MOMENT:
The female, like all female pigeons, succeeded in looking vacant, affronted and hysterical all at once, like a Regency maiden about to have the vapours.
I was first introduced to Gerald Durrell some 25/26 years ago when Husband dearest lent me a copy of one of his earliest books entitled MY FAMILY AND OTHER ANIMALS.
Thinking I had read all the books in the series, I was delighted to discover a few years ago that I had not read three of them, Golden (hence the inclusion in the jewellery/gem category of the What's In A Name Reading Challenge) Bats And Pink Pigeons being one of them.
Having sat on our book shelves for a number of years, I thought now would be a perfect time to reintroduce myself to Durrell, a self-proclaimed 'champion of small uglies'.
Hmm, I feel terrible having to say this but, being totally honest, I was disappointed in this book.Why, I'm not too sure. Perhaps it just didn't capture my imagination, perhaps it was the lack of cutely ugly animals (I'm afraid bats, pigeons and snakes, the three critters to be featured, just don't appeal to me), perhaps it was the lack of really eccentric characters, perhaps I have just outgrown this type of book - whatever it was, I found myself lacking any real enthusiasm for the tale. Oh well, there were another two books in the pack (luckily the other Durrell books I have yet to read) maybe I well do better with these.
Would I recommend Golden Bats And Pink Pigeons? Do you know I would. Not a bad book, just not as enchanting as some of Durrell's other books in my opinion, this was still an informative, often humorous, read.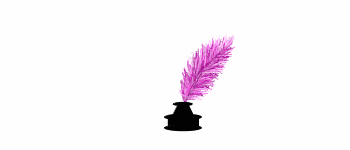 glitter-graphics.com