LULLABIES FOR LITTLE CRIMINALS
by
HEATHER O'NEILL
.
12-year-old Baby is used to turmoil in her life. Her mother is long dead, her father is a junkie and they shuttle between rotting apartments and decrepit downtown hotels.
As her father's addiction and paranoia grow worse, she begins a journey that will lead her in and out of several foster homes, a detention centre and eventually onto the streets as a prostitute.
Throughout the chaos and hardship of her life, Baby's remarkable strength of spirit enables her to survive. Smart, funny and determined to lift herself off the city's dirty streets, she knows that the only person she can rely upon is herself.
...... From the outer back cover.
FIRST SENTENCE:
Right before my twelfth birthday, my dad, Jules, and I moved into a two-room apartment in a building that we called the Ostrich Hotel.
MEMORABLE MOMENT:
I felt extinguished, as though I was a fairy and a child had stopped believing in me.
I have written and rewritten this review several times now and still I can't put into words exactly what I thought of Lullabies For Little Criminals. Not a book I would have chosen to read, this was a reading group read that I found very difficult. Why?
I think it was largely to do with the subject matter of drug and child abuse, never easy reading, and my reactions to stories involving such issues.
Take for instance main character, Baby. Such a sad, lost little soul who in many ways was so much younger than her actual years and yet in other ways was old before her time. Most of the time I felt a deep pity for her and just wanted to protect her, to make things right but then at other times I could cheerfully have shook her and asked her just what she thought she was doing.
Then there was her father, Jules. I like to consider myself a fairly non-judgemental person but I'm afraid I found the exact opposite to be true as far as this character went. Perhaps if we had more of an insight as to why he was the person he was this may have helped but as it was we only got the briefest glimpse into his earlier life, the slightest clue as to why he may have become an addict in the first place.
As for Alphonse, another man who played a large part in Baby's life. I felt nothing but contempt and hatred for him - to a degree that quite shocked me as it isn't often that I have such an intense reaction to a fictional character.
All of which makes you think the characters were wonderfully written, right? Not in the least, I found them all to be rather one dimensional, stereotypical and poorly written. Most of them, for want of a better word, total oddballs which perhaps would have been ok if there were an equal number of regular characters as well.
As for the plot. From what I know of drug and child abuse (with both Husband dearest and I working with children/teenagers we have some insight) this, for the main part, was all too realistic and I should imagine well researched apart from the placing of Baby with a neighbour who was practically unknown to Baby, her family or social services and who had a partner who was a sex offender himself.
Would I recommend this book? If you are prepared for a gritty read about drug abuse and the sexual abuse of a young girl then you may well learn something from Lullabies For Little Criminals. If not, perhaps this isn't a book for you.
The 5th book read for the 100+ Reading Challenge.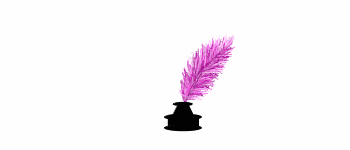 glitter-graphics.com