From the Telegraph ........
Lucky to get a response to any complaints made these days, how's this for service?
A customer who wrote to Marks And Spencer's complaining about the closure of a store received a poem as a reply.
Christine Baxter, 57, wrote a complaint letter in verse to express her concern that the Grantham High Street store was to close (and was) surprised when she received a reply in the form of this poem:-
I completely understand you're upset,
That our Grantham store will soon be for let.
This decision was not easy to make,
And we settle on it full of regret.
We know we've been with you for years,
And we'll be leaving with eyes full of tears.
But if a store can't make money,
There's clearly something going funny;
This situation any business fears.
Marc [Bolland] wants to open more shops,
But to do this costs lots and lots.
We need the cash in our hand,
Right now in Grantham we cannot.
(07/12/2010)
In the words of the song
SANTA CLAUS IS COMING TO TOWN
, he's gonna find out who's naughty and nice and it certainly wasn't Rudolph. Yes, this is another story I probably should not have laughed at but the image of Mrs Cook fighting off this reindeer before resorting to throwing her dinner at it had tears of laughter running down my face.
A lone hill walker in the Scottish highlands endured a two-hour attack by a reindeer. Pat Cook, 57, was knocked over repeatedly by the animal as she tried to escape.
"One of my walking poles was thrown into the air. The reindeer kept trying to stick its antlers into me but I managed to brace my feet on them" she said.
"I began bashing it over head with my other walking pole."
(Finally)
hurling bits of her packed lunch at the reindeer to distract it (as you would) she finally managed to reach safety.
Austin Cramb (07/12/2010)
From the Guardian ........
Sticking with our four legged friends ......
Yes, this is a REAL baby panda being carried by a man dressed up as one.
(The above photograph)
taken in Sichuan province, China document the latest efforts to safeguard the endangered panda.
The cub, which was born to a captive mother, is being prepared for a life in the wild. If all goes to plan the animal will be the first to go back to its natural habitat.
To ensure thew environment is as free as possible from human contact and influence, researchers slip into their panda suits when physical examinations are called for.
Sam Jones (07/12/2010) (READ MORE.)
Not just us
GEORDIE LASSES
that are tough. It would seem that the nations postmen are also a fairly hardy lot.
It is the ultimate badge of honour during the cold snap: knees cruelly exposed to to the elements. Postmen
(I'm presuming the postwomen have more sense)
at the
Royal Mail depot in Hemel Hempstead have continued wearing their summer uniform of shorts as snow has fallen.
The Shorts-Wearing Postman Appreciation Society on FaceBook may only boast 19 members
(make that 20)
but the image of shorts-wearing postmen bravely tramping through the snow to deliver Christmas cards and parcels has become one of the most uplifting symbols amid the widespread failure of Britain's infrastructure to cope with traditional winter weather.
Last year, postman Jason Urwin, from Shropshire, was hailed as 'Britain's bravest postman' for continuing to wear his navy-blue shorts throughout the cold spell. But more important than media exposure or masculine pride is the .......
(I might have guessed)
warming round of drinks.
Patrick Barkham (07/12/2010)
Postman John Frew in his shorts last week.
And so back to animals .... sort of.
A football mascot turned elected mayor who only stood for office as a joke
(yes, he really stood for mayor dressed as a monkey)
has been named among the worlds top 10 mayors.
Stuart Drummond, the major of Hartlepool

*

, rocked the established political parties in 2002 when he stood in his hometown as H'Angus the Monkey and won.
Drummond came 10th in the vote, beaten to first place by Marcelo Ebrard of Mexico City.
(11/12/2010)
* Hartlepool of course being the town that, during Napoleonic times, infamously HUNG A MONKEY thinking it was a Frenchman.
From the Chronicle ...........
Ever been in a room with a portrait where the eyes seem to follow you around the room? Spooky isn't it? I had just this experience whilst spending the night locked in a nunnery in Poland but that's a whole other post.
Staring eyes have a sub-conscious effect in pushing people to behave themselves, scientists have found.
Researchers at Newcastle University found putting pictures of staring human faces on the walls of a cafe made people more likely to tidy up their rubbish.
Dr Bateson
(leading researcher)
said: "This study has implications for the fight against anti-social behaviour.
"For example if signs for CCTV cameras used pictures of eyes instead of cameras they could be more effective."
(09/12/2010)
From the Sunday Telegraph .......
Talk about having your bread and eating it .....
Praying for daily bread has been part of Christian liturgy for centuries, but now worshippers will be able to
buy
(five)
loaves
(and two fish?)
in their churches.
Aisles will be filled with shoppers as well as churchgoers under plans to be published this week encouraging clergy to open stores in their buildings.
Jonathan Wynne-Jones (12/12/2010) (READ FULL STORY)
From the BBC News.
Thanks for this link Husband dearest.
Broadfield pub petrol bomber runs into lamppost.
(Click HERE to view my favourite news video)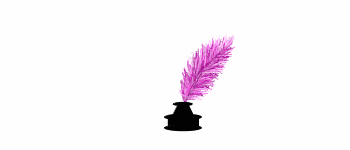 glitter-graphics.com