WARNING
: Whilst I endeavour to keep Media Monday family friendly I feel it only right to point out that some of the newspapers featured do have links to articles of a more adult nature. TT
Ewe
have to be joking, in the news from down under ...
A farmer in the Australian outback has been slammed by PETA (People for the Ethical Treatment of Animals) who lodged a complaint against him after an employee was apparently filmed by an 'undercover operative' using profanities in front of the animals.
More commonly known for his appearances in the retro Nantendo game, a motorist was surprised to see a cloud formation that looked suspiciously like Sonic the Hedgehog whilst in his Ford Transit van near Bristol.
After last week and
Bessie the Wallsend cow
today its the turn of ....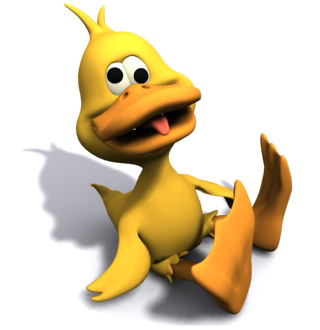 Desmond Drake, a 'sexually intense dead duck' according to the headlines, for whom villagers in a Somerset village have decided not only to hold a wake but also lower the church flag for the occasion.