Sophomoric, hammy effusions, wrongheaded, rancorous and pathetically self-aggrandising.
As unacquainted with art, as a hog is with mathematics.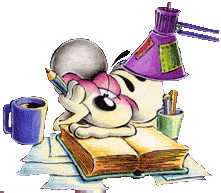 From Julie Burchill's Unchosen through to Emily Emily Bronte's Wuthering Heights by way of AA Milne's The House At Pooh Corner the Guardian newspaper enlightens us of the top five most scathing book reviews.