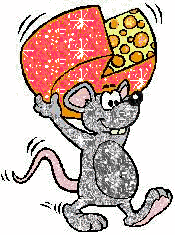 Having had a hiatus last year when, after warnings from
the police, a foam cheese was used instead of the usual round of cheese this years annual Cooper's Hill Cheese Rolling Competition went ahead as usual on Monday (26th of May). The prize, an 8lb of Double Gloucester, being won by a nineteen year old who doesn't like cheese.
FULL ARTICLE
A Kentucky Fried Chicken fan from Greater Manchester had a birthday he'll never forget after his wife baked an intricate birthday cake styled to look like a meal from his favourite chicken shop.
IMAGE & FULL ARTICLE
And talking of chicken ......
A London based art director knits dinners that look good enough to eat.
IMAGES & FULL ARTICLE
Though perhaps best known for his roles in countless Hammer Horror films and, more recently, The Lord Of the Rings trilogy Sir Christopher Lee, the world's oldest heavy metal performer will be releasing an album to coincide with his 92nd birthday.
VIDEO &
FULL ARTICLE
Having produced an online questionnaire to learn more about them a psychologist is investigating the 'underground network' of Britain's 15,000 real-life vampires.
FULL ARTICLE
50 zombies attacked a couple out for a romantic walk in Liverpool in a bizarre marriage proposal.
FULL ARTICLE
Copyright: Tracy Terry @ Pen and Paper. All original content on
http://pettywitter.blogspot.co.uk/
is created by the website owner, including but not limited to text, design, code, images, photographs and videos are considered to be the Intellectual Property of the website owner, whether copyrighted or not, and are protected by DMCA Protection Services using the Digital Millennium Copyright Act Title 17 Chapter 512 (c)(3). Reproduction or re-publication of this content is prohibited without permission.