Yesterday Husband dearest broke up from work for the next three weeks (yeah) and so like naughty children we will doubtlessly be bickering over the use of the laptop. Well, I've never known anybody spend as much time just browsing the various sites dedicated to whisky. Do you know what some of these bottles cost? Hmm, (sighs loudly) I do.
Which brings me to the cleaning of my engagement ring.
Looking slightly less sparkly than usual (well that's what you get when you wear it in the shower, whilst washing up etc) I was advised by our jeweller sister-in-law that whisky would clean it up a treat so ........
One night placing said ring in a glass with a measure of whisky in it I left it to soak, only to awake the next morning to find Hd ranting something about whisky.
My first thought?
OMG! he's drank the whisky and swallowed my ring.
Phew, thankfully not the case, Hd sat me down and pointed out that I'd soaked my ring in a very expensive whisky (a leaving present from work) and questioned, as if I'd know the difference, why I couldn't have soaked it in something a little cheaper.
Anyway, I digress .....
Just to let you know that though I have saved a lot of posts to draft and therefore will be able to concentrate on visiting you instead of typing posts my visits may not be as frequent as usually.
Fondest wishes,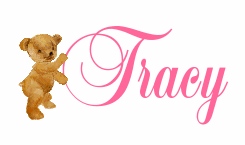 PS Soak your jewellery in whisky at your own risk. I take no responsibility for the consequences of doing so.