I love the articles featuring the antics of the, err, shall we say, the criminals that are a teddy bear short of a picnic and now, thanks to various newspapers, can post these 'awards' in honour of these less than intelligent criminals.
And the award goes to .....
This caffeine-loving criminal who casually strolled into a a newsagent with his head covered carrying a cup of coffee.
And the award goes to .....
This robber was dubbed the world's politest criminal after his raid on a Seattle petrol station. He bought a coffee before calmly asking cashier John Henry to empty the till.
And the award goes to .....
Two would-be burglars who 'covered' their faces by drawing on 'masks' with magic-marker pens.
With a runner-up prize for .....
A serial armed robber dressed up as Elvis Presley.
And the award goes to .....
This tiny female thief who arrived at a jewellery store in her wheelchair, pushed by her partner in crime, before jumping out and putting on her cunning disguise - a black bin bag with two eye holes.
And the award goes to .....
Police are hunting for a an armed robber who, dressed as Star War's Darth Vader, fled the scene of his crime on a ...... BMX bike.
Best case of trespassing?
And the award goes to .....
Rankin police Officer Jason Rocco is charged with trespassing and criminal mischief for allegedly breaking into a neighbor's home to wash his clothes.
Rocco lives next door to the Marie Avenue, Avalon house, which is on the market to be sold.
The owner hasn't lived there for months so found it odd that his electric bill was unusually high.
And the award goes to .....
After hatching a plot to tunnel their way out of jail, prisoners David Crossfield and Jordan Morgan set about digging a hole in their cell wall.
Using a metal drawer runner, the pair spent hours scraping away at mortar and hid the rubble and dust in a pair of old tracksuit pants in a plot described as 'Colditz' by a judge.
But, Preston Crown Court heard, they hadn't done their homework.
Their tunnel would not have given them freedom, instead it lead to an enclosed area inside the prison wall.
For more contenders including 'The Cookie Criminal', 'Cutlery Crime' and 'Burglar In The Buff' c
lick
HERE.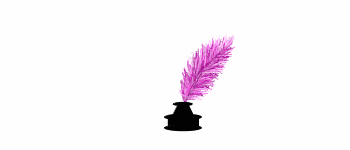 PS 'Not the fizziest drink in the fridge', 'a teddy bear short of a picnic' - know any more euphemisms' that suggest a person who does rather silly things?