When you gotta go, you gotta go!
DOG DISQUALIFIED FOR SPENDING A PENNY.
Five-year-old Libby was midway through a course that involved running through tunnels and up and down see-saws when nature called at the wrong place at the wrong time.
The black dog was putting on a show-stopping performance at the Crufts Dog Show at the Birmingham NEC Arena speedily negotiating the course before she paused for the call of nature and was then immediately disqualified.

- Gaby Leslie, Yahoo News (12/03/2012) Even worse, the whole episode was caught on video.
Cute picture alert!!!!!!!!
THAT'S ONE BRAVE MOUSE.

A cat owner in Surrey was shocked to discover her pet being confronted by a gutsy little mouse in her back garden.

- Fred Attewill, The Metro (14/03/2012)
Would ewe believe it?
OPEN 'EWE'NIVERSITY?
Burnt out business professionals are flocking to a course
that teaches them how to be sheep dogs to relieve office stress.
The 'Raising the Baa' course can cost up to £2,000 and helps high-flying professionals bond with one another and develop their teamwork skills.
'
This event helps groups of people, who work together on a paid or voluntary basis, to improve communication skills, increase confidence, enhance leadership qualities, be an inspiration to others - and have heaps of fun in the process,' Mr Farnsworth who runs the course explained.

- The Metro (15/03/2012)
Did I really need to know this?
In

an article in Science

, researchers suggest that alcohol stimulates the flies' brains as a "reward" in a similar way to sexual conquest.

- BBC News (15/03/2012) * Is it just me or are you know imagining alcoholic flies drinking from bottles of cider?
And finally, after the popular Tree-Rex featured in last weeks Media Monday post, I bring you two more 'spotted' images .....
ET(REE) SPOTTED IN TREE TRUNK. - Story by Mark Molloy, Top photograph by James Douglas/SWNS.Com, The Metro (13/03/2012)
VISION OF JESUS FOUND ON WALL.

Yorkshire decorator, Sam Dalby, spotted this vision of of Jesus Christ whilst eating his sandwiches.

- Rob Leigh, The Mirror (15/03/2012)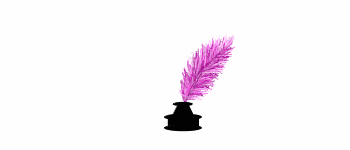 PS. As always
I will endeavour to bring you the links (marked in bold capitals) to articles I have used in my Media Monday posts but this is not always possible.