My FIRST ASSIGNMENT for NEWBOOKS magazine, I've been asked to aim for 150 words (oh dear, as many of you know my mantra is "why use 10 words when you can use 50?"), devoting at least a third of that to my opinion. oh well, here goes, wish me luck.
LYRICS ALLEY by LEILA ABOULELA.
It is the dawn of the 1950s and from the bustling streets of Khartoum to cosmopolitan Cairo, the sun is setting on the British Empire. Mahmoud, the head of a powerful Sudanese dynasty and married to two very different women, has grand ambitions. But there are two tensions between his wives, as one is bound to traditions which confine her to her open-air kitchen, whilst the other is a modern Egyptian woman intent on dividing the household.
Then Nur, Mahmoud's brilliant son and heir to his business empire, suffers a near-fatal accident, leaving him to face a future in which he cannot marry his beloved cousin or fulfil his father's ambitions. Moving between Sudan and Egypt, this is a heart-wrenching portrait of a family in turmoil, a love lost and history in the making.
....... Outer back cover.
OPENING SENTENCE (Chapter 1):

Alhamdullilah, he was safe and the worst was over.
MEMORABLE MOMENT (Page 96):

She would tell them what she wanted and lower the basket with the rope. They would place her order in the basket and she would hoist it up. Then she would put money in the empty basket and lower it again. The basket was so sturdy that Nabilah, as a child, would often plead to be placed in it and hoisted up and down.
MY THOUGHTS: Set mainly in the Sudan and Egypt of the 1950's, Lyrics Alley, though centring largely on the fictionalised real-life story of Hassan Awad Aboulela (Nur in the book), a young man who, after a tragic accident changes his life forever, goes on to become an accomplished poet, this
is also the fascinating story of the old giving way to the new as shown in the story of the two wives of patriarch, Mahmoud. Two powerful women, their stories make fascinating, if sometimes, shocking reading.
Not to be distracted by the somewhat complex, rambling, nature of the Abuzeids family tree, the novel gives a wonderful insight in to this sprawling dynasty. Rich and colourful, it makes for a vibrant read that, though it didn't have me gripped from the beginning, slowly drew me into a world that, populated with interesting characters, I knew little of.
KEEP IT OR NOT?: A favourite with my two readers groups, I shall be donating it to one of them.
DISCLAIMER: Read and reviewed on behalf of NewBooks magazine, I was merely asked for my honest opinion, no financial compensation was asked for nor given.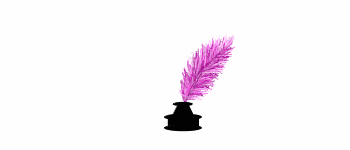 Oh well, that wasn't too painful and I eventually got it down to 143 words from my original 300.