At last, just when I was beginning to think there was nothing weird or wonderful or just plain silly happening along comes this article about an incompetent would-be bank robber.
The thief raided the Halifax bank in Cheapside in the City of London and demanded £700,000 in cash from the bank worker.
But after making his demands, the crook - who was wearing shades and a flat cap - handed over his gun to the cashier instead of a bag.
The male cashier froze as the crook realised his mistake and made a grab for his gun before running off as the security shutters came down.
Bank staff immediately raised the alarm, but the thief escaped after stealing a bank worker's bike and pedalling off.
(But do you know what made me really laugh was ........ )

A police source said: "This man is not the sharpest tool in the box. - The Telegraph (05/01/2012)
And here's another one ........
John O'Dell had been stopped by police in Haringey, north London on Sunday afternoon.
The 41-year-old

(Surely too old to be wearing his trousers in this way)

was said to have suddenly tried to run from police but his low-slung trousers fell down.
He was promptly caught and arrested, a court heard.

- The Metro (13/01/2012)
THIEVES DIG TUNNEL TO ROB CASH MACHINE.
Thieves spent "months" digging an 100 foot long tunnel beneath a car park and video shop in an elaborate robbery on a cash machine but got away with just a few thousand pounds.
Detectives believe the gang may have spent up to six months digging the passageway, which extended from a railway embankment, under a car park and beneath a shop where the cash machine was located.
The tunnel, which was around 100 feet in length and 4 feet tall, had been fitted with lighting and roof supports.
In a heist similar to that seen in films such as the Bank Job, where thieves tunnel beneath a bank to get to a vault, the gang had to cut through more than 15 inches of concrete to reach the cash machine.
The police refused to reveal how much money had been taken, but said the gang only got away with "limited funds". The cash machine can hold up to £20,000 but it is believed the gang got away with just £6,000.
-
Richard Gray, The Telegraph (15/01/2012)

The funniest thing about this being our Nephew who commented "only £6000 for six months of hard work? Why didn't they just get a job?"
I wonder if they have kissed and made up yet.
Just one of the many stupid reasons people called the emergency services over the holiday period, others included .........
A man needing his toilet unblocked.

A woman with a cotton bud stuck in her ear.

A man who had had an itchy eye for three weeks.

-

Euan Stretch, The Mirror (06/01/2012)
Literally just down the road from where we live ........
NEWCASTLE PUB TO SELL BEER ..... TO DOGS.
Cat-flavoured Sunday roast and meat-flavoured beer... now man's best friend can join him for a hair of the dog down at their local pub.
The Brandling Villa in South Gosforth, Newcastle, is selling a special beer designed for dogs so that drinkers' four-legged friends can enjoy a cheeky pint at the same time.
And if their drinking makes them peckish, the pub has created a special canine menu with dog versions of human favourites, including a Sunday roast served with cat-flavoured gravy.

- Richard Fletcher, The Sunday Sun (08/01/2012)
Talk about a bird with a fowl mouth (fowl/foul, get it?)
The green-winged macaw was rescued from a private home where he lived for seven years and was taught a number of rude words.

-

Alex Pielak, The Metro (09/01/2012)
Beer drinking pooches, swearing parrots ...... whatever next?
Stephanie Noble said Grey Lady Too, a Connemara pony, was "dumped" on the lawn at her former council house in the Western Isles on Christmas Eve.
After a sleepless night, she spent Christmas Day moving furniture to make space for the animal in her home.
The pensioner has since had the ceiling braced, added a gate to contain the pony and turned her adjoining kitchen, otherwise well stocked with herbs and spices, into a grain store.
The 15ft by 12ft lounge has an 8.5ft by 9ft area for the pony, with dining room chairs holding its fodder, and a view to the main road from a window.

-
Auslan Cramb, The Telegraph (11/01/2012)
The latest in motoring fashion, alas neither of us drives.
EYE LASHES FOR YOUR CAR.
The latest way to zhoosh up your motor is unexpectedly flirtatious – lashes for your headlamps.

-
Sam Wollaston, The Guardian (08/01/2012). For full article click on the article headline OR to visit Lashes4Cars click HERE.
NO TROUSERS TUBE RIDE.
Cheeky commuters left tube passengers stunned last on the 8th of January as they stripped off their trousers for an international practical joke.
Hundreds of semi-naked people flocked to the London Underground for the annual No Trousers Tube Ride
The stunt was part of the larger No Pants Day over seas, where subways and metro lines around the world were taken over by bare-legged crowds.

- The Mirror (09/01/2012)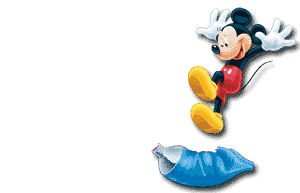 PS As always w
herever
possible I will endeavour to bring you the links to articles I have used in my Media Monday posts but this is not always possible.