Before I begin this post may I say that I know this has the potential to cause a certain amount of controversy and possibly anger/upset and may I therefore say that, as regulars of Pen and Papers are aware, though all comments are valid I would ask that you do not use any offensive language. Thank you.
As many of you may have already noticed, I'm not a blogger who usually posts about anything too serious, my book reviews generally being as serious as I get, BUT every now and then I do get a bee in my bonnet about something or other and feel the need to get up on my soap box and get it all off my chest ...... today is such a day.
And whilst making declarations, I thought I'd better mention that generally speaking I'm a live and let live kind of a person - as long as its legal and no one gets hurt then, broadly speaking, its ok with me.
Anyway, moving on .........
I was going to include this article in yesterdays Monday Media post as on the face of it it is quite a funny story - a real live vicar raising money for charity by attending a 'Tarts And Vicars' party. A what? For those of you who don't know, though you can probably hazard a guess, this is a party, very popular here in England several years ago (what about where you are?), where woman dress as vicars and men? Well, they, err, dress as 'tarts' and by this I mean the so-called loose women type as opposed to the strawberry kind.
Where was I? Oh yes, tarts and vicars parties.
When the parish priest of St Lawrence The Martyr, was invited to a 'vicars and tarts' party he decided to dress against type.
Discarding his dog collar for gold tights, a little black dress, pink high heels, and a long black wig, the Rev Martin Wray received a warm welcome at the charity event.
But when his picture was published in a local newspaper the reaction was less enthusiastic. Some parishioners complained he had brought the church into disrepute.
As I said, on the face of it all good fun until the possibility of homophobia raised its ugly head.
Now after accusations that some among the congregation were being homophobic,
the 59 year-old has quit.
His family and friends said that he had been called a pervert and threatened with violence. His sister said she suspected that some of his 'elderly and very old-fashioned' parishioners had used the pictures as a smoke-screen to attack his sexuality.
(To read the full article please click on the highlighted link.)
Ok, so we will never know the full story and it is very easy to sit in judgement BUT here, for what its worth, is what I think.
Vicars ..... Men of God (I've yet to hear of our female vicars being called Women of God but then I suppose its still relatively early days - and a whole other post) ....... its sometimes easy to forget that, at the end of the day, they are firstly and foremostly men with flaws the same as any other man, that they too make mistakes.
But was it a mistake of this vicar to act as he did and did it bring the church into disrepute? I personally would argue not.
A stressful job, vicars also need to let their hair down from time to time and to me this vicar was showing he didn't take himself too seriously whilst raising some much needed funds for a, no doubt, worthy cause. The thought that homophobia is behind it is just awful.
What thinks you?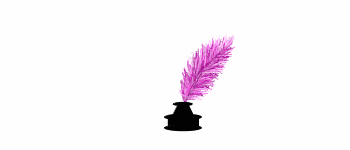 PS. Thanks to Lilly for expanding on this by sharing her own experiences. Read her post, God's Men Against The 'Norm', by clicking
HERE.