A rather more grown-up post than is usual for Pen and Paper.
I can't remember exactly when I heard about HIV/AIDS but I can remember the leaflets that we got through the letterbox and, even more so, the rumours that quickly started to be spread about this
killer disease.
Thankfully, though still too many, there are far fewer people in the world with this condition then was predicted or are there? (The understanding and treatment may be better but the stigma is still huge). I can still remember our government informing us that by the year ? HIV/AIDS would have taken over from cancer as the number one killer here in England - that every family would know of at least three people who had
DIED
of the disease by the year ????
Thank goodness then for
WORLD AIDS DAY
which, started on the 1st of December 1988, is all about raising money, increasing awareness, fighting prejudice and improving education. This years theme? Universal Access And Human Rights in which, amongst other things:-
And talking of prevention and care, well done Vatican City who earlier last month acknowledged that though condoms, in their opinion, were not an answer to the Aids pandemic, they were .....
a lesser evil than transmitting HIV to a sexual partner — even if that means a woman averts a possible pregnancy -
YAHOO NEWS
Ok so it is a small step and we still have a long way to go but I can't help but think that this is a positive step forward.
Which brings me to the matter of ....
Condoms. Now advertised on English tv screens after the 9pm watershed when it is deemed acceptable, condoms are promoted largely as a form of contraceptive and to be honest, though aimed largely at a teenage/young adult market, are of a somewhat clinical nature that I'm pretty certain won't catch the attention of too many of its target audience. How much better this advert that I found on YouTube?
Though I do not personally find this in any way shape or form offensive, merely funny, inventive and a great way of getting the message across to younger people, I am aware that I have several blogger buddies who are under the age of 16 and because of this I'm not going to reproduce the ad here but will provide a link so that the individual concerned may choose to view the advert (with parental consent if necessary) OR not as the case may be.
Click HERE for Durex 'Balloon' Animals. (Oh, and be sure to have the sound turned on if possible).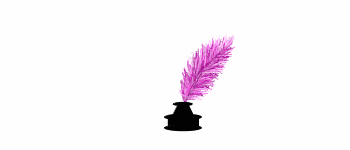 glitter-graphics.com