Four c
alling birds, three French hens, two turtle doves and a partridge in a pear tree. Except I always sang colly birds until aged 17 or so Husband dearest pointed out I'd actually been singing the wrong words all those years
Please excuse another post of newspaper articles, I just couldn't resist bringing you all these Christmas based stories.
Bad news for incurable romantics wishing to offer their true loves the 12 days of Christmas gifts mentioned in the
TRADITIONAL SONG
- an online banking service reckons the price has gone up by more than 10% over last year.
The cost of the assorted flocks of turtle doves, French hens, calling birds, geese-a-laying and swans a swimming
(what a mess they made)
has risen steeply because of the soaring cost of food; the five gold rings are up 30% because of the price f gold and entertainment hire costs are also up, which presumably affects the price of pipers piping
(far too noisy anyway)
and drummers drumming. - Stephen Bates, the Guardian (30/11/2010)
And talking of traditional ......
We are all used to the traditional Christmas card picture of a jolly fat Santa Claus
(Father Christmas if you want to be traditionally English about it)
and his busy little helpers, but university students are taking part in a celebration with a very different image at its centre to remember 'SINTERKLAAS'
Instead of elves hailing from Santa's workshop in the North Pole, Sinterklaas will be accompanied by assistants dressed up as ZWARTE PIET (Black Pete), who will be white students in medieval dress with their faces blacked up, wearing Afro wigs.
(The problem being?)
Mina Kasherova, the Student's Union International Officer said "It is not acceptable for one country's traditions to be celebrated at the expense of offending a large group of our students.
"Blacking up based on mimicking colonialism is racist and has no place on our campus." - The Daily Telegraph (04/12/2010)
So what do you think - innocent, harmless fun celebrating an ancient custom OR it's racist and shouldn't be allowed?
I, of course, mention Germany as as many of you know I love the idea of the Christmas festivities in this part of the world and of course ...
Britain has been copying Teutonic Christmas traditions ever since Prince Albert came home from a holiday in Germany in 1841 with a Christmas tree in his luggage.
But this year Anglo-German relations have reached a new high as towns up and down the country have sprouted German themed markets - some more than one - in the run up to Christmas

(though in some instances)
certain aspects of the market have been adapted for British tastes. - Helen Pidd, the Guardian (04/12/2010) (READ MORE)
A great take on a very modern
KRIS KRINGLE
courtesy of Christina @ Write Brained.
My favourite Christmas video so far this year.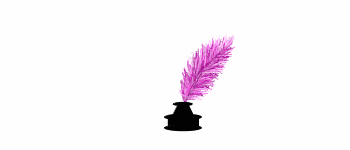 glitter-graphics.com
PS.
I hope you have been opening the advent calendar at the top of the page - but only one day at a time. AND
If you didn't get to see last year's Christmas song, scroll down to the bottom of my blog and be sure to watch Dominick The Donkey.