There are certain people in life that we expect to set an example - judges for example. Not so Judge Beatrice Bolton.
Judge Beatrice Bolton had presided over scores of criminal trials in Newcastle and the north east, so she understood the sort of behaviour expected in court. But when she was convicted over her pet dog's attack on a neighbour she stormed out of Carlisle Magistrates court claiming its decision was a "f***ing travesty".
Bolton, 57, had earlier been ticked off by a court usher for chewing gum, muttered a brief apology.
After the hearing Bolton said she woulds be taking time off to consider her future both personally and
(I should think so)
professionally.
- Martin Wainwright (15/12/2010)
Just released on-line ......
Films commissioned more than 50 years ago by the British Council to showcase the best of Britain to the rest of the world – whether that was a sense of fair play, cricket or the joys of congregated drinking in places "called 'public' houses" – have been digitised and are being released online for the first time.
The films were made for about 20 years, between the 1930s and 1950s, and give fascinating snapshots of largely cheery lives being lived in the UK.
So far 13 films
(INCLUDING THESE, click on link and select Digitised Films )
are available on-line with about 160 to go.
- Mark Brown (15/12/2010. Click HERE for full article)
Ding Dong Merrily On High?
Carol singers may find it fun to belt out Ding Dong Merrily On High but the chances are their audience will not. The song has been named the worst for amateur carollers to attempt on the doorstep.
It is best for occasional singers to stick to songs they remember from childhood such as AWAY IN A MANAGER.
(16/12/2010)
Ding Dong Merrily On High sung as it should be sung by Celtic Woman.

What's in the back of your kitchen cupboards?
Every household has 11 items in the kitchen cupboard that will never be used, a survey claims.
Britain's food cupboards contain 672,245,255 tins, containers and jars (I wonder who got the job of counting them) that we have no intention of actually using, according to the study.
The top ten unused items being:
Icing sugar,
Casserole mix,
Curry powder,
Flour,
Cumin,
Tinned tomatoes,
Oregano,
Stock cubes, Red wine vinegar, Pickled onions.
- (16/12/2010)
I've brought you some pretty funny robbery stories but this has to be one of my favourites.
A gang of burglars is targeting homes with hot tubs.
Police are investigating a string of bizarre burglaries where raiders leave their underwear in outdoor baths as 'calling signs'.
There have been at least four similar incidents at homes with hot tubs in and around Odswaldwistle, in Lancashire.
It is understood the gang has stolen thousands of pounds worth of expensive goods.
In one case, the raiders took a late-night dip in a hot tub
(perhaps they wanted to make a clean getaway
)

before leaving their wet underwear on the side of the middle-aged couple's outdoor spa.
-
Andrew Hough (16/12/2010)
Bah humbug!
A LOLLIPOP MAN has been banned from wearing a Father Christmas hat - in case it distracts motorists. Paul Clevett, who helps school-children cross the road, has been told to stop wearing the hats because they are a risk to elf health and safety.
Mr Clevett, whose headgear also includes a turkey-shaped hat and a jingle bell jester hat, said he would not comment on the ban and would only say (altogether now) "bah, humbug."
(One parent)
said: "Paul has been doing this for years and the children love seeing him in different hats. How wearing a Santa hat or a hat shaped like a turkey can cause motorists to suddenly pay no attention to children crossing the road is just plain ridiculous. They tend to slow down to see what hat he's wearing on that day, not speed up."
- (18/12/2010)


Oh Little Town Of Bethlehem ....... Wales.
Bethlehem, Carmarthenshire, is transformed at this time of year. The little post office, which opens for a mere two hours on a Tuesday throughout the rest of the year, is besieged by folk who want the name of the village to appear as the postmark on their Christmas cards.
-
Clive Aslet (18/12/2010. Click HERE for full article.)
Remember Paul the Octopus who during this years Football World Cup predicted the winner of each of Germany's seven matches as well as the outcome of the final match? Well .........
Jack, a cottontop tamarind, is hoping to cause a stir in the sporting world after correctly predicting the cricket results.
He is making his sporting predictions at Tynemouth's Blue Reef Aquarium, North Tyneside
(twenty minutes away)
, and has so far correctly foretold the results of the first two Ashes test matches.
(Last week)
he predicted victory for England in the third test at the WACA
(?)
in Perth.
If correct this will mean England are guaranteed to retain the Ashes.
However, Jack's run of success may be at an end as
(on Saturday evening)
the English team were on the brink of
defeat
.
(19/12/2010)
And finally, a very short article from across the pond .........
A bus driver has resigned after bosses saw a video of him on You Tube running over a snowman.
- (19/12/2010)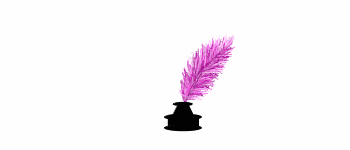 glitter-graphics.com