Champagne, for many the means of celebrating everything from the New Year to marriages to wedding anniversaries to the birth of a new baby which brings me to my wonderful news.
After a pretty grim 2010 we managed to end the year on something of a high note as yesterday (the 29th of December) myself and Husband dearest became a great-aunty (make that a REALLY GREAT aunty) and great-uncle when Niece 1 gave birth to a bouncing baby boy who weighed in at a healthy nine pounds and three and a half ounces - I'm gutted as, weighing in at ten pounds, I still hold the record for the heaviest baby born in our family.
Our love and best wishes to both mother and son.
Not one to miss the opportunity to bring you some really useless information (remember my posts on
the correct way to
SHAKE HANDS
,
WALK IN HEELS
,
DRINK TEA
AND, as if that wasn't enough,
BE A GOOD WIFE
?) today I take a look at 'bubbly' and how to drink champagne correctly.
Champagne is considered possibly the finest drink created, but it appears that enjoyment of it rests on how you pour your glass as much as the name on the label.
A French scientist has proclaimed that there is a 'correct' way to pour champagne. Namely drinkers should pour it as they would beer - by tilting the glass.
Professor Gerard Liger-Belair and colleagues conducted tests, including using thermal images, into how much carbon dioxide was lost during the transfer from bottle to glass.
- Harry Wallop, The Telegraph (click
HERE
for full article.)
And whilst on the subject of champagne, did you know......
The robust champagne bottle

designed by the Benedictine monk Dom Pierre Perignon in the 17th century to contain the 'devil's wine'

is undergoing a redesign

in an attempt to cut carbon emissions?
The bottle, created to prevent secondary fermentation and 'explosions', will lose its stocky shoulders and in the process shed weight, making it more environmentally friendly.
While the changes are subtle, they are a result of months of work by glass makers, who needed to be sure the bottle could withstand the immense pressure of the bubbles. It also needed to be able to survive the four-year production process from the factory floor to cellars and then to the dining table.
- Peter Allen, The Telegraph (click
HERE
for more.)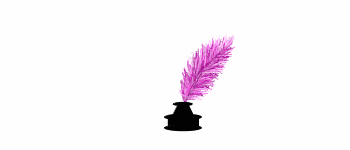 glitter-graphics.com