Please Note
: Whilst I endeavour to keep Media Monday family friendly some of the articles featured do have links to articles of a more adult nature. TT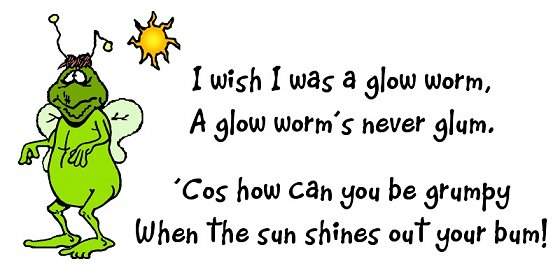 Llandudno

co

uncil bosses have had street lights switched off over fears they were affecting glow worms love lives.
Not the only love lives to feature in the news ...
Having been found wandering near Newmarket, Suffolk, Monty (nicknamed Eric), a lost emu has been reunited with his girlfriend, Mathilda, who had been pining for him.
Having ordered a birthday cake complete with an edible figure of a 'blonde' girl a Scottish woman was surprised to get a cake with an edible figure of a brown haired girl holding a white cane after an auto-spell check changed the message to read 'blind' girl.
Hmm, who would have thought it?
How you fasten your bra could reveal more about you than you think.
Apparently I'm an influencer, a woman who likes to feel appreciated, supported and looks the part I'm presenting myself as. What about you? TT
And in the news from across the pond ...
Would you Adam and Eve it? Prince Charles plays Abel and Tom Cruise is Jesus as an American biblical museum buys unwanted waxworks of famous effigies and dresses them as characters from the Bible.
And finally, the headlines that had me chuckling the most (even if it is not as it might at first seem) ...
Morris dancers and blind footballers in mass brawl.