'They say every person on the planet is linked to any other in six or fewer steps BUT what about books?
Books can be linked in obvious ways - for example, books by the same author, from the same era or genre, or books with similar themes or settings. Or, you may choose to link them in more personal or esoteric ways: books you read on the same holiday, books given to you by a particular friend, books that remind you of a particular time in your life, or books you read for an online challenge'
Yeah! It's that time of the month again, its 6 Degrees of Separation #5.
Normally hosted by Emma and Annabel (my apologies but I can't find this month's post)
August's book is ......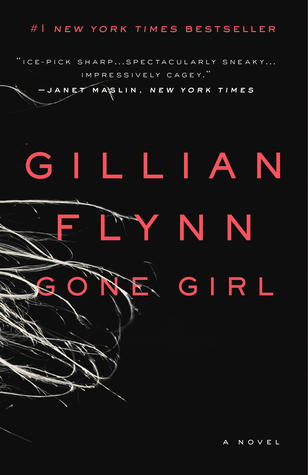 What have we done to each other?
These are the questions Nick Dunne finds himself asking on the morning of his fifth wedding anniversary, when his wife Amy suddenly disappears. The police suspect Nick. Amy's friends reveal that she was afraid of him, that she kept secrets from him. He swears it isn't true. A police examination of his computer shows strange searches. He says they weren't made by him. And then there are the persistent calls on his mobile phone. So what really did happen to Nick's beautiful wife?
Another book I' haven't read but for me Gone Girl brings to mind .....
#1 HOLLOW EARTH. Never mind Nick's computer showing strange searches in Hollow Earth Zach, one of twins, is injured when a cursed painting attacks him.
#2 THE PICTURE OF DORIAN GRAY. Read pre-Pen and Paper. The story of a 'monster' within a picture, in this classic novel we read of a man willing to sell his soul to ensure that it is a portrait of himself that ages rather than himself.
#3 THE MAN IN THE PICTURE. Another story of a picture being more than it at first seems. In The Man In The Picture '
t
o stare into the painting is to play dangerously with unseen demons, to become victim to its macabre beauty'.
#4 THE STRING DIARIES. Just as in the above book an eerie secret is revealed by an ageing Cambridge don in the String Diaries an ageing Oxford Professor finds himself face to face with a myth.
#5 THE NEVER LIST. Having taught Hannah the three rules she lives by
The String Diaries act as a survival guide, The Never List is a list of actions to be avoided, for safety's sake, at all costs ....... until one night friends, Sarah and Jennifer, finds themselves held captive.
#6 ROOM. Ma and Jack find themselves living in a room measuring 11 feet by 11 feet in another story of captivity.
Please note: Unless otherwise stated all the links are to books reviewed on Pen and Paper.