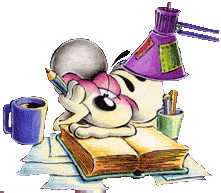 Looking at my TBR mountain all of a sudden I was inspired to try my hand at some more Book Spine Poetry.....
Knights Of The Black And
White.
Critique Of Criminal Reason,
Copyright: Tracy Terry @ Pen and Paper. All original content on
http://pettywitter.blogspot.co.uk/
is created by the website owner, including but not limited to text, design, code, images, photographs and videos are considered to be the Intellectual Property of the website owner, whether copyrighted or not, and are protected by DMCA Protection Services using the Digital Millennium Copyright Act Title 17 Chapter 512 (c)(3). Reproduction or re-publication of this content is prohibited without permission.
In addition I would also urge that if you are reading this on any other page you contact the original blog owner/reviewer.