Bath and Wells, a Church of England diocese, have issued a set of social media guidelines. Dubbed the
Twitter Commandments
the nine guidelines help followers remember God while tweeting.
FULL ARTICLE
Police were called to calm angry shoppers said to be acting like 'vultures'
after a shop which had advertised everything inside as being on sale for 50p suddenly announced that everything would be going back to its normal price of 99p.
FULL ARTICLE
A newly wed couple from Greater Manchester had pizzas featuring their images made to celebrate their wedding. IMAGE & FULL ARTICLE
And talking of Manchester ......
A drunken Manchester football fan dialled 999 and demanded to speak to ex-manager Sir Alex Ferguson to complain about the previous nights football result. Telling the call handler

"The result is all wrong, they had extra time and it was a total and utter load of rubbish." when asked if he wished to report a crime he replied

"Yes, a crime. I want to report a crime. The crime is that Manchester United were absolutely knackered."
FULL ARTICLE
Favourite headlines of the week ......
British entrants wanted for Naked Sledding World Championship.

FULL ARTICLE
£6,000 of Viagra stolen from military stock. FULL ARTICLE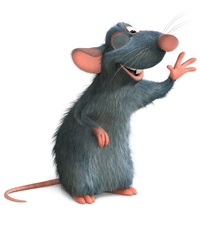 Ghost ship crewed by cannibal rats
heading to Britain.
FULL ARTICLE
Fat cows must go on diet, farmers warned. FULL ARTICLE
And last but certainly not least, my must read article of the week .......
The residents of a old people's home in Essen, Germany have created a calendar posing as actors from classic movie scenes. IMAGES AND FULL ARTICLE
Copyright: Tracy Terry @ Pen and Paper. All original content on
http://pettywitter.blogspot.co.uk/
is created by the website owner, including but not limited to text, design, code, images, photographs and videos are considered to be the Intellectual Property of the website owner, whether copyrighted or not, and are protected by DMCA Protection Services using the Digital Millennium Copyright Act Title 17 Chapter 512 (c)(3). Reproduction or re-publication of this content is prohibited without permission.
In addition I would also urge that if you are reading this on any other page you contact the original blog owner/reviewer.