THE BEST OF EC WRITES: CRAZY LIFE OF A WRITING MOM by E C STILSON.
"What the %*&! Are we in Oklahoma?" he yelled as I sat on the john. That made me smile; I've always liked Oklahoma.
I wrote every day for a day straight and the silly stories got so hilarious that they've been turned into a book - the exact sucker you're holding in your hand. I hope you'll enjoy a year in my bowling shoes: hang on because it's a wild ride.
Elisa spends most of her time taking care of four rambunctious kids who are better than green eggs and ham. They're pretty darn fun, but despite that, after she had her kids, her boobs shrunk, she lost hair, but gained a greater sense of humor!
When she's not scavenging through the vents, where her son - The Zombie Elf - likes hiding things, she's sewing, playing her violin or writing.
..... Outer Back cover.
FIRST SENTENCE (When You Have To Go):

Our toilet was plugged for over three weeks.
MEMORABLE MOMENT (Page 110):

My mascara hadn't been updated in days. I had a serious burn and my hair hung in clumps. My shirt had spit-up stains and I'd torn my new jeans, but all that aside, I could STILL PRETEND TO BE BRITISH.
MY THOUGHTS:

Whenever I hear talk of a book that is widely regarded as being humorous I worry as, let's face it, humour is a very personal, a very individual, thing and as I'm often told "You Brits have such a quirky (odd, if they are being less polite/more honest) sense of humour"
As an avid blogger EC Stilson, the Crazy Writing Mom of the title, put pen to paper/finger to keyboard and published her 'Best Bits' which takes what can best be described as a funny, often moving, and, if I'm being totally frank, occasionally bizarre look at some of her memorable moments.
At times I confess I felt some of the humour was lost on me due to the use of Americanisms/colloquialisms but on the whole this read like having a catch-up with an old school friend who you hadn't seen for some time.
DISCLAIMER: Read and reviewed on behalf of
the author
I was merely asked for my honest opinion, no financial compensation was asked for nor given.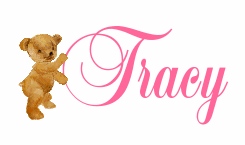 I'll be reading and reviewing Bible Girl & Bad Boy by E C Stilson.