Weighing less in Mexico and Mumbai than Britain, I need to move closer to the equator.
He has visited scientists across Europe, North America, Asia and Australia and s
o far the bearded model weighed more in London than anywhere else on Earth apart from the South Pole.
In Antarctica's Amundsen-Scott Research Station he weighed 309.82g, while in London he tipped the scales at 308.66g. But he was a svelte 307.62g in Mexico City and just 307.56g in Mumbai, which are both are much closer to the equator.
Next on Kern's itinerary are Snolab in Canada, which at 2km (1.2 miles) underground is the world's deepest laboratory, and Cern's Large Hadron Collider near Geneva, Switzerland. - Fred Attewell, The Metro (18/03/2012) See more of Kern's journey by clicking HERE.
Beyond the call of duty?
The fireman's team was called to a blaze in New Malden, Surrey, when he decided to rescue the fish while his colleagues doused the flames.
But, as he made his way out of the first-floor flat carrying the goldfish bowl, he tripped over a shoe and fell.
Colleagues helped him up and saved the fish from spilling out of the bowl. - The Metro (19/03/2012)
Jumping from fish to birds, it's time for my hoot, sorry, cute picture of the week.........
MEET LINFORD AND CHRISTIE, two hand-reared burrowing owls who spend the majority of their day living in a one-bedroomed flat in Wiltshire before until they fly the nest within the next month. -Mark Molloy, The Metro (20/03/2012)
From fish to owls, to dogs. Remember my telling you about a local pub, The Brandling Villa, that was offering 'doggy' dinners washed down by dog friendly meat-flavoured beer? Well .......
PAWFECT ........ ANYONE FOR A DOGGY DESERT? Having created a menu for man's best friend, The Brandling Villa has now added ice cream to its range of meals suitable for doggies which are available in flavours such as Peanut Mutter and Oaty Pawfection. (And that's not all) When customers bite into sausages available at the pub's beer festival next month they'll find locusts, barbecued mealworms and chocolate covered ants 9yum, my favourite) hiding in the meat.
And when a horn blows, the chef will appear in a full biohazard suit, warily carrying the world's hottest sausage at the end of a long pair of tongs, in a smoking pot of liquid nitrogen.

- Michael Brown, The Sunday Sun (25/03/2012)
Robert Blyth, 29, submitted a seven-page document for permission to plant "a seasonal display of flowers" at his family farm in Ardleigh, Essex, after jobsworth officials threatened to slap him with a £2,500 fine.
He will now have to wait weeks for councillors to decide if they will allow the display - by which time the daffodils will have wilted and died.
Officers at Tendring District Council claim the 13,000 bulb display - which spells out the name of the farm's weekly boot sale - flouts strict advertising rules.
-
The Telegraph (20/03/2012)
On the road to nowhere ........
WORLD'S MOST POINTLESS ZEBRA CROSSING. University students have been left baffled by an ultra-safe zebra crossing located next to a brick wall at the bottom of a dead end road.
Measuring just a few meters long,
The crossing ensures pedestrians are kept safe despite the fact there's no traffic on the road. - The Metro (20/03/2012)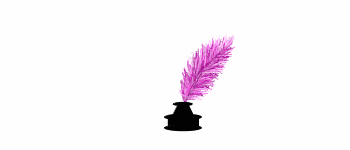 PS. As always
I will endeavour to bring you the links (marked in bold capitals) to articles I have used in my Media Monday posts but this is not always possible.