KEBAB SCENTED PERFUME

.
The cast of Geordie Shore have launched their own perfume, but it's not likely to fly off the shelves.
L'eau de Geordie is the first kebab-scented fragrance to hit the market.
The reality stars first introduced the scent in a spoof perfume advertisement

(but after being)

inundated with enquiries from fans eager to find out when the perfume was going to hit the shelves, MTV UK are keen to launch the fragrance in time for Valentine's Day and have been approached by potential retailers about selling the perfume in their stores.
'Although the finished product is reminiscent of a Doner kebab, surprisingly the smell is delicate and fresh; I wouldn't be shocked to hear that it takes off commercially.'

(said Robin Taylor, Managing director at The Perfume Studio). -
Alanah Eriksen, The Mail On-Line (26/01/2012)
And now for two articles about Supermarket giants, Sainsbury's.
A woman was challenged to prove her age to buy teaspoons after supermarket checkout staff warned they could be 'drug paraphernalia'.
"I could not understand what the problem was" said Ms Zuke. "When the supervisor said it was because they could be used as drug paraphernalia I was completely shocked.
"I would imagine the vast majority of spoons sold by Sainsbury's are used for nothing more nefarious than stirring a cup of tea. Having to prove I was over 18 to buy them seemed total madness."

- The Telegraph (30/01/2012)
Q: When is tiger not a tiger?
SUPER MARKET CHANGES NAME OF BREAD
.
Little Lily Robinson, 3 and a
1/2, got Sainsbury's supermarket to rename its tiger bread after writing a letter saying it looked more like the markings of a giraffe.

- John Stevens, The Mail On-Line (01/02/2012)
I know it's the thought that counts BUT I can see a few people being less than impressed by this Valentine's Day card.
The cut price, recession-beating love token from Asda even features the supermarket's "Smart Price" logo on the cover in a heart.
The cheap card is available in the supermarket's 300 stores and for 7p they will even throw in a red envelope.
- The Telegraph (02/02/2012)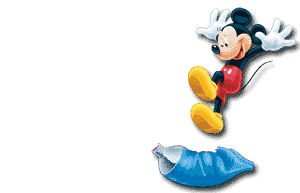 PS.As always
wherever
possible I will endeavour to bring you the links to articles I have used in my Media Monday posts but this is not always possible.