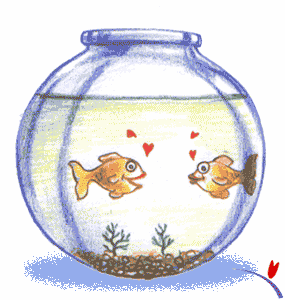 YEEEAAAAAHHHHH ....... IT'S FRIDAY.
And not just any old Friday........
Today being the first Friday after ASH WEDNESDAY makes it Kissing Friday. Quite when or where this originated no one seems to know but it was celebrated until at least the early 1940's.
A day in which school boys all over Britain could legitimately demand a kiss ...... without any fear of punishment, on Kissing Friday (also known in some parts of the country as Nippy Hug Day) grown men were also allowed to demand a kiss from any woman, her forfeit should see refuse? A 'louse' (otherwise known as a pinch) to her bottom which some believed mimicked the pinching of lice ..... oh, very romantic I must say.
A custom that ought to be reinstated?