........ Even though all of the
stories are articles from the last week of 2011.
Hate your name? How about this ..........
The Nottingham mother of three, who goes by the shortened version of her name, Pink Nice, is just one of 100,000 Brits who decided to change their name in 2011.

- The Metro (26/12/2011)
Not a joke found inside a Christmas cracker I can assure you.
What do a tarantula in a glass case, a 6ft stuffed bear and a coffin have in common? Answer: They were amongst the items handed in at a recycling plant in Oxfordshire over the last year.

- The Telegraph (27/12/2011)
And so from tarantulas to .....
Pigeons who are causing havoc at a pharmaceutical company's new headquarters after working out how to use the electronic revolving door.

- The Telegraph (27/12/2011)
Sarah Crane, 38, said she was stunned when she saw a bearded man staring back at her from the laundry line.
They (Sarah and her boyfriend) even talked about creating a shrine to the sock but then the face was lost when they moved it.

- The Metro (28/12/2011)
And now for my final article of 2011 (

and another case of political correctness gone mad).
GREEN MAN TO BE REPLACED.
The green man has been helping Britons cross the road for decades, but one council has now decided to offer a gender-
neutral alternative.
Lincolnshire County Council is rolling out new signs at pelican crossings in Boston, and walkers are being asked to wait for the green figure before they cross.
The authority says the signs are helping to keep the streets as safe as possible, but critics have questioned whether the change has been motivated by political correctness. - The Telegraph (31/12/2011)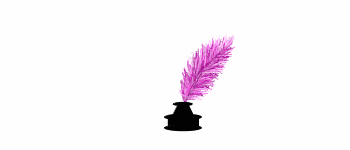 PS As always w
herever
possible I will endeavour to bring you the links to articles I have used in my Media Monday posts but this is not always possible.