Many of my fellow bloggers have asked how I manage to read such a lot. Well ........
Contrary to the popular belief amongst certain of our friends I don't sit with the mouse in one hand and a book in the other.
Ok, so I do read a lot but then I have the luxury (or not) of being able to do so.
I say the luxury OR not of being able to read a lot as it really is a mixed blessing that I am able to so. Part of me longs to be able to say alas I don't have the time to read as I need to do such and such, that I need to get to X, Y and Z but the reality is due to my health problems I'm unable to work, find getting out and about difficult, and so, with daytime telly being one of the other really viable option, spend most of my days blogging and reading.
Combined with the fact that I don't sleep very well and so often spend a lot of nighttime hours with book in hand, and read a fair few books aimed at children/young adults, it means I generally read two to three books a week, more if I'm sleeping really badly or it's a shorter book or aimed at younger readers.
Anyway, onto my post proper and my .......
wrap.
It's been an amazing year book wise, I've travelled far and wide, met many different peoples, both human and otherwise over a wide period of time ........ and I've loved every minute of it - well, almost every minute of it.
And so to wrap up I thought it would be fun to award some trophies .............
My favourite book(s):

The Help by Kathryn Stockett - Simply unputdownable. The Ship Of Brides by JoJo Moyes - A fictionalised account of actual events, totally memorable. Alone by Lisa Gardner - Probably the cleverest book I've read this year.

My least favourite book(s):

The Blue Flower by Penelope Fitzgerald. Too political for me.

Best loved character(s):

Harry Dresden in Grave Peril, Storm Front, Fool Moon, and, Summer Knight by Jim Butcher - Wizard, Private Investigator, and all round nice guy who is not without his failings.

Best villain(s):

Nurse Ratched in One Flew Over The Cuckoo's Nest by Ken Kesey. Such a tyrannical character made all the worse because the abuse is aimed at such vulnerable individuals. Judge James Gagnon in Alone by Lisa Gardner. A man totally corrupted by the power money bought him.

Book(s) I was most disappointed by:

Mrs Hartley And The Growth Centre by Philippa Gregory - A huge fan of this author I felt so let down by this particular novel. Room by Amanda Donoghue - An enjoyable enough read, it just did not live up to all the hype in my opinion.
Book(s) that most surprised me:The History Of Lucy's Love Life in 10 1/2 Chapters by Deborah Wright. I had expected to enjoy this but not to the degree I did. My Sister's Keeper by Jodi Picoult - I was surprised by just how strongly I felt about certain characters.
Best series: The Dresden Files, starring Harry Dresden, by Jim Butcher. I love the story lines, I love the characters, I love the humour.
Author(s) I'd like to read more of: Paulina Simons - I really enjoyed her book Eleven Hours and hear all of her books are good reads. Aliza Kellerman - Having read Prism which Aliza co-wrote with her mother Faye Kellerman I'd like to see what she can write as author in her own right. Jodie Picoult - I'm participating in the Jodi Picoult Project and I'd like to see if all of her books are of the same formula as My Sister's Keeper and Sing You Home.
Most nostalgic read:The Pebbles Go To Town by Michael Cooper - The first book I ever bought.

Favourite cover(s):
So, what are your memorable reads of 2011? What have you liked/disliked? What would you recommend as a good read?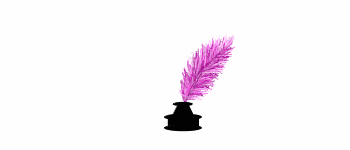 PS. Oops! Nearly forgot ....... the links to all of the books mentioned above as well as all the other books read for this challenge can be found by clicking HERE
.
Here's to happy reading in 2012.