Long gone are shepherds wearing dad's dressing gown and a tea-towel.
Shepherds and wise men are ­losing out to penguins and dinosaurs in school nativity plays.
Growing class sizes, trying to keep children interested and a desire to be politically correct could be behind the trend, according to Debenhams, which carried out the research.

The Express (12/12/2011)
And talking of penguins ....... what a way to promote the release of a DVD.
ICE SKATING PENGUINS.

Shoppers at Westfield shopping centre in Shepherd's Bush were left puzzled after seeing a small colony of penguins sliding around on the ice rink.
The six penguins waddled across the new ice rink to make a visit to the centre's Santa Claus, to ask for gifts
of fish, but more so to promote the release of the DVD for Jim Carrey's film, Mr Popper's Penguins.
The movie follows Mr Popper, a businessman who inherits six penguins and decides to turn his apartment into a winter wonderland, after his family takes a liking to them, changing his life

forever.

- Aaron-Spencer Charles, The Metro (12/12/2011)

Husband dearest and I saw this very film way back in August. Amusing in parts but it relied too much on penguin pooh jokes for my liking.
And so from penguins to .........
And from penguins to toast eating squirrels to reindeer.
Animal-lover Gordon Elliott, 68, took over rearing Dobbey (8) soon after he was born when his own mother rejected him – and now the pair go everywhere together, including trips in his van to local shops, the pub and even on and off trains and buses.
"It's a bit of a squeeze getting him into the cab. I open
the door and he just jumps in. I put him on a lead and take him for walks down the high street and we go to the burger bar or
the pub. I've taken him on the bus and Tube. He loves people and is always well behaved.

- The Mirror (14/12/2011)
And if that didn't convince you us Brits were mad, how about these two articles? The first one being my

favourite story of the week

......
Those looking to compete in the championships must send in a picture of themselves watching paint dry and state the longest time they've managed to stare at a wall of drying paint without looking away.
They will also need to tell organisers what their favourite colour is and why.
A shortlist will then be drawn up and those contestants will be invited to attend an ultimate final in front of media at a location in central England.
The final stare down will see six paint watchers from around the world fight it out for the international title and an iPad.

- Jimmy Nsubuga, The Metro (13/12/2011)
THUNDERBIRDS GRANDAD GO.
A
grandad who is obsessed with Thunderbirds has built his own version of Lady Penelope's Rolls Royce, complete with a homemade doll in the back seat.
Brian Vann, a 74-year-old retired construction worker from Evesham, Worcestershire, pimped his 10mph scooter to emulate the car from his favourite television show of the 1960s.
Using cardboard and tin foil, Vann carefully crafted

the model around his scooter, painting the wood and even using a Barbie doll to create his own version of the Rolls Royce emblem on the front

. - Aaron-Spencer Charles, The Metro (16/12/2011)
We've had unseasonably warm weather here in the north east of England but nothing as freaky as this.
APPLES FALL FROM THE SKY.
Stunned motorists were forced to brake sharply to avoid the falling fruit, believed to be swept up by a vortex caused by freak weather conditions in Coventry.
An avalanche of more than 100 apples rained down over a main road in Keresley, Coventry on Monday night.
The street was left littered with apples after they pelted car windscreens and bonnets just after rush-hour.
The bizarre downpour may have been caused by a current of air that lifted the fruit from a garden or orchard.

- Donna Bowater, The Telegraph (14/12/2011)
And so onto my last article of 2011, another tale of an incompetent thief.
THIEF CAUGHT BY TRAIL OF PINE NEEDLES.
You wouldn't need to be in special branch to have cracked this crime ......
A blundering thief left police a long line of clues after nicking Christmas trees from a nursery – a trail of pine needles.
Officers simply followed the fallen green spikes for half a mile and found the loot dumped in a garden. They were joined by the nursery's boss John Dacre, 65.

- Paul Byrne, The Mirror (17/12/2011).
Yes, you read correctly, though I shall be posting other things as normal this is my last Media Monday post of 2011, many thanks to all of you for your visits and comments and ..........
Seasonal
greetings and best wishes for 2012 to all of those who are having a break over the holidays.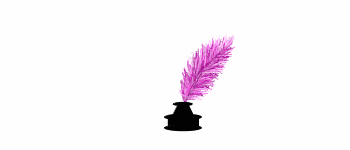 PS As always w
herever
possible I will endeavour to bring you the links to articles I have used in my Media Monday posts but this is not always possible.
PPS. I saw these advertised in some newspaper or other over the weekend (I forget which one) and so want a pack. Available from John Lewis department stores at £10 for a pack of 12 bin liners, sadly they are out of stock.