Who's Beneath The Wreath by Julia Donaldson appointed Children's Laureate June 2011.
What's this we hear? Has there been some mistake?
The role first assumed by the august Quentin Blake,
The torch that was borne by the second-in-line,
Then passed to the Libra-born Michael Morpurgo,
Is going to be held by a Scotland-based Virgo?
Does she really assume that she's equal to tackling
The issues addressed by the illustrious Dame Jacqueline?
She says that she's going to put lots of shows on,
But how could she rival the great Michael Rosen?
And how can they possibly hand her the crown
When she can't play the shape Game, like Anthony Browne?
Yes, it's all very strange, and extremely peculiar:
The new Children's Laureate's a woman called Julia.
You may well recognise the name if not the job title. Julia Donaldson, writer of, amongst other books, the wonderful THE Gruffalo and THE GRUFFALO'S CHILD, was crowned the 7th Children's Laureate last month - the PREVIOUS SIX are commemorated in the above poem (Dame Jacqueline being Jacqueline Wilson).
Awarded every two years to an eminent writer/illustrator of children's books to celebrate outstanding achievement in their field, The Children's Laureate is awarded a small bursary of £15,000 to be spent at his/her discretion so what does Julia plan to bring to the role?
Music and drama for one thing. Julia is hoping to inspire children to act out stories and has even hinted that there may be a major theatrical event in the offering.
But perhaps closest to Julia's heart is libraries many of which are closing due to lack of funding
"Children are failing to learn properly because they churning out facts copied from the internet instead of going to the library"
she stated, promising to spend much of her two year tenure campaigning against the cuts in the firm belief that .....
"For children, it is vital they can visit libraries and speak to expert librarians who can help them discover their taste in books."

- Anita Singh, The Telegraph (08/06/2011)
Well said Julia and good luck in your new post.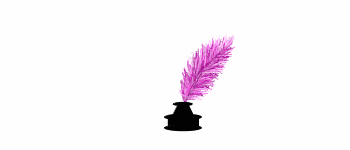 PS

You can read more about the role of the Children's Laureate by clicking

HERE.