Celebrity Aliteracy?
Never heard of this heart-breaking condition suffered by the likes of Jamie 'Oh-so-smug-I-could-slap-him' Oliver, Victoria Bechham, Davina Taylor (?) and Katie Price?
Well ..........
Its a term being used to describe members of the entertainment community who are able to read but make a huge thing of choosing not to. Nay, not only choosing not to but taking pride in never having opened a book believing that reading is overrated.
JAMIE OLIVER (urgh)is forever boasting "I have never read a book in my life - ever."
Whilst VICTORIA (MRS DAVID) BECKHAM (Aka Posh Spice) also claimed in a Spanish newspaper never to have read a book, though she later ruled that a mistranslation that should have read she had never finished a book. Oh well, that's ok then Victoria.
Or how about .........
Actress and socialite DAVINA TAYLOR who is selling her home complete with the books that line the walls.
"I've not actually read any of them,I just like the covers" she hastens to point out.
But to me, the worst sufferer of the condition?
KATIE PRICE who
amongst her other achievements has written no less than 4 autobiographies (and she's still only 33 so there is plenty of time for many more), and 5 novels, none of which she has ever read. Perhaps someone should have pointed out that ..........
Now whilst I'm not necessarily one of those people who believe that all so-called celebs should act as shining examples to the world at large BUT it would be nice to think that just for once they would think twice about boasting about, what I personally see as, their ignorance. I mean is never having read a book really something to be proud of?
Rant over. What do you think?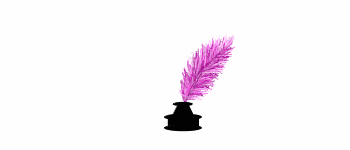 PS I should point out that this particular rant was inspired by an article in the Guardian newspaper (May 2011). My apologies that these names will probably not mean an awful lot to most of you - I have included links for those of you wishing to know a little more about the individuals concerned.