Husband dearest tells me that he loves me from the top of my head to
the tips of my toes
my ankles, my feet he openly tells me being revolting. And before you start to berate him, to think him awful, let me tell you he's right in that my feet are pretty awful though as my chiropodist informs me
'not the worst she's ever seen'
. Hmm, I'm not too sure that's of any comfort given the number of feet she has seen over the years. Mind you, I suppose none of my toes have dropped off when I have removed my shoes nor have any maggots (no, not even one) dropped out which is something.
A funny subject you might think but then it is weird the things that inspire us to post AND feet, well shoes actually, seem to have featured quite a lot in the last twenty four hours or so.
A trip to the orthotist (shoe man as I call him) being the first. Ever since my accident almost 24 years ago footwear has become overly problematic and even more so since my last operation just over three years ago. I won't bore you with all the details but the upshot is it was decided that I needed to have my shoes specially made to cope with the four centimetre leg difference (which was causing all kinds of difficulties and quite a lot of pain in my back and my 'good' leg), my having a fused ankle joint and the nerve damage. My thanks to the team at Newcastle's Freeman hospital for enabling this to happen and for making sure the shoes were as discreet and as 'unmedical' as they could be. Now I just have to get used to them, easier said than done as I'm having to learn to walk correctly all over again.
Anyway, the second shoe related inspiration came, funnily enough, in the waiting area of said hospital.
Unusual to find a magazine that isn't years and years out of date in a hospital waiting room, it is even more uncommon to find one these days with all the infection control measures, so I suspect this one had been left by a patient that day - weird that I was waiting for my shoes and open at that very page was this picture ........
And the third thing to inspire this post?
Go on admit it, how many of you have found yourself walking in bare feet, your shoes in your hand? I know in the past I have.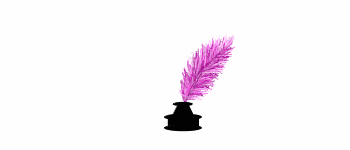 PS.

Talking about hospitals and blogging buddies Hd and I were watching one of our favourite tv programmes, medical drama (as if we don't have enough of these in our life) Holby City which featured a blogger who, needing a heart operation, was refusing general anaesthetic so that he could stay awake to post about his experience. I'd just like to let you all know now that, much as I love you all, I consider this way beyond the call of duty. What about you, to what lengths would you go to post something?